17th December 2020
Posted by:

Alpha Asset Finance

Category:

Alpha News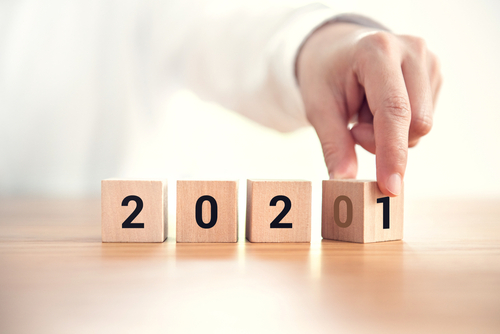 This time last year, who thought we would be sitting here now looking back at the whirlwind of emotion that 2020 has been?
Most people thought this year was going to be all about the Brexit transition out of Europe . . . but that soon paled into insignificance.
During February, Storm Ciara hit the UK with winds up to 97mph and torrential rain, which was quickly followed by Storm Dennis, leaving flooding and devastation in their wake. However, little did we know at that time, that the biggest 'storm' of the modern era was just about to wreak its havoc: COVID-19.
As we all know Covid-19 has affected everybody in different ways, but very few people have remained untouched by it. A small number of businesses have thrived (takeaways, delivery companies and Amazon to name but a few), many have struggled but lots have pivoted and responded well in diversity.
Whilst there have been many tragic stories to come out of the crisis there have been lots of heart-warming ones as well. Captain Tom; clapping for the NHS; communities coming together to support each other. Getting to know neighbours we had hardly ever met. People collecting prescriptions for strangers. Closed restaurants cooking meals for the vulnerable. So many wonderful examples of human kindness that made us proud to be part of such a wonderful community.
For Alpha Asset Finance's part in the Covid story, during the first lockdown we spent most of the time ensuring that we were available for our customers. There was understandably a lot of panic and uncertainty around the financial aspects of business, particularly cash flow and the rush to get access to the government grants. We helped by assisting with forbearance, including payment holidays, and sometimes we were just there with an ear to listen.
We had to balance being an SME ourselves and managing our own finances while assisting other SMEs in any way we could.
Everything became very real when Boris Johnson, was admitted to hospital on 5 April with Coronavirus and, for a while, the nation held its breath. Thankfully he came out fighting.
And then there was home schooling! The directors all have young families and had to cope with home schooling whilst running the business. The less said about that the better.
The summer months brought wonderful weather so whilst we were still very much contained by the virus, we could at least enjoy the great outdoors.
Here at Alpha we assisted more than thirty businesses with CBILS, we helped with applications for refinance, HP and loans. Overall this year, we have had over £5m of successful applications.
The schools finally went back in September and although we were all wearing face masks and social distancing, things started to feel a little more normal . . but not for long. In November the second national lock down was enforced – albeit not quite as severe as the first one.
Then Trump lost the Whitehouse, Biden won. The world fought for a vaccine against Covid-19. This battle has been won. Plenty of work is still to be done to win the war on Coronavirus, with the roll out of the vaccine only just beginning as we write this blog – but as we approach the relaxation of the rules over Christmas with trepidation, we look forward to welcoming 2021 with confidence.
2020 is almost behind us. Now is the time for our communities and our businesses to continue to work together, to show resolve and resilience. The companies who have managed to stay visible and active are the ones have come out of 2020 the strongest – 2021 is the year for us all to bounce back and thrive.
Let's do this!
Oh and Brexit. That's still happening.