29th July 2021
Posted by:

Alpha Asset Finance

Categories:

Alpha News, ARs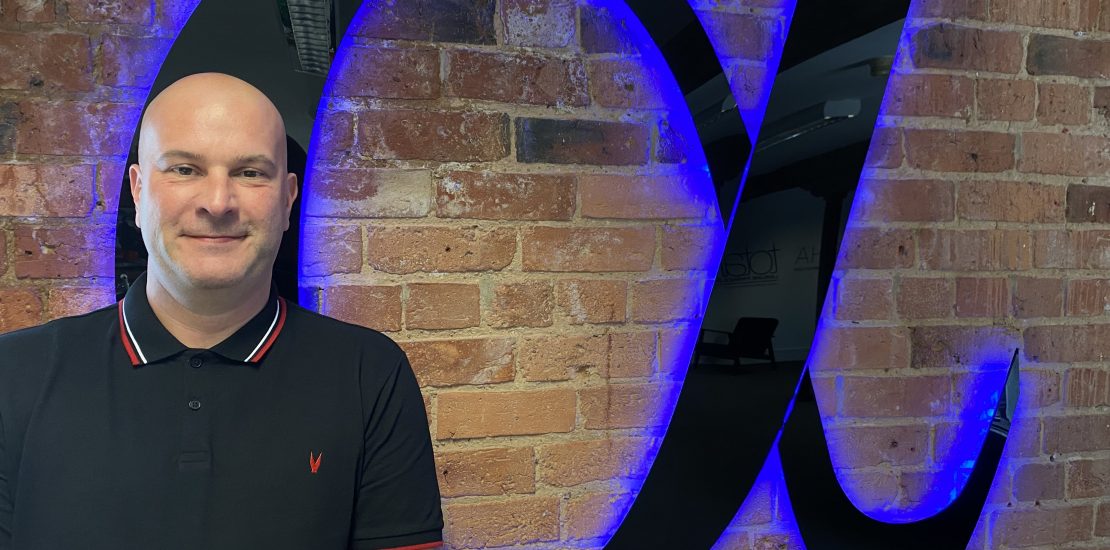 Thinking of changing your career or want to become your own boss? A career in Asset Finance might be the answer.  It was for Luke Logan.
Luke joined Alpha Asset Finance in August 2020 and has gone from strength to strength so we have asked him to give us an insight into his experience of joining Alpha and becoming an Appointed Representative.
Life before Alpha Asset…
Before joining Alpha Asset, Luke was working for another asset finance company.  It was a new career path for him and he knew he was going to need support to enable him to carry out his role successfully initially.
However, doing his job wasn't made easy as there weren't any support mechanisms in place, and he always found himself second guessing. He began to feel frustrated at the fact that he couldn't do his job to the full potential and was confused by the mixed messages he was getting from his employer at the time.
Amongst all this COVID-19 was starting to impact business within the UK and we went into lockdown. The result was that Luke was made redundant.  This turned out to be a good thing!
Alpha Asset Who?
Luke found out about Alpha Asset Finance and at first, he was hesitant about the role as he had never been self-employed before and with him having recently been made redundant, he didn't want to take the chance of the uncertainty.
So Luke continued job searching and attending job interviews but at the back of his mind he still felt the uncertainty of facing redundancy once more, or being put on furlough if he was to join any of those businesses. He desperately wanted to get back into working and get his teeth stuck into something that he could excel at.
He knew that an AR position at Alpha Asset was still available (if you are good – we will make space for you!), so he took the chance. His friends and family were all supportive of his decision and Luke did consider that it may be difficult at the start, but he knew he would eventually get there.
"The best move I've ever made. It has been fantastic."
Luke's experience with Alpha Asset Finance
 "What would you say to someone who was considering making the leap to joining Alpha Asset to become an AR?"

"100% do it. Absolutely do it. You are your own boss, and you get all the help and support from Alpha you need. You are supplied with the cloud-based systems and lenders, and they are very straightforward with you. You are made to feel very welcome, very quickly."
When Luke first started with Alpha Asset Finance, he became a little concerned that he didn't make any deals during the first couple of months and he started questioning if he had made the right decision and worrying about what the Directors would think. He was making phone calls and going to visit clients and felt like he wasn't getting anywhere and started to lose faith. But the Alpha AF team continued to support him and gave him the reassurance that he was doing and saying the right things and not to worry, that success would come.
3 months of hard work, persistence and patience led Luke into being awarded Broker of the month in November 2020. He then also won Broker of the Month in March 2021. Twice in six months! By working for himself, supported by Alpha Asset Finance, your success lands in your own pocket.
"I think everyone will struggle for the first few months whether you're from an Asset Finance background or not.  It will always take time to build back up . . . . You get out what you put in. If you work hard, Alpha Asset Finance will support you and you will go far. It's as simple as that."
Luke explained to us that if he was to set up by himself during those times when he was unemployed, it would take him 2/3 months to get set up with the lenders and it would be costly for him to get a broker licence.
Joining Alpha Asset Finance took away all these frustrations and helped Luke hit the ground running straight away. That coupled with the unwavering support from the Team and Luke would highly recommend a career as an Appointed Representative with Alpha Asset Finance.
If you'd like to join Luke and the rest of the Alpha Asset Team, we are always looking for hard working people with an aptitude for the finance industry.  We have created a Broker Vault just for people like you.  Unlock your potential with Broker Vault.  Everything you need to become a successful Asset Finance Broker.