23rd May 2022
Posted by:

Alpha Asset Finance

Categories:

Alpha Events, Alpha News, Industry News, Team news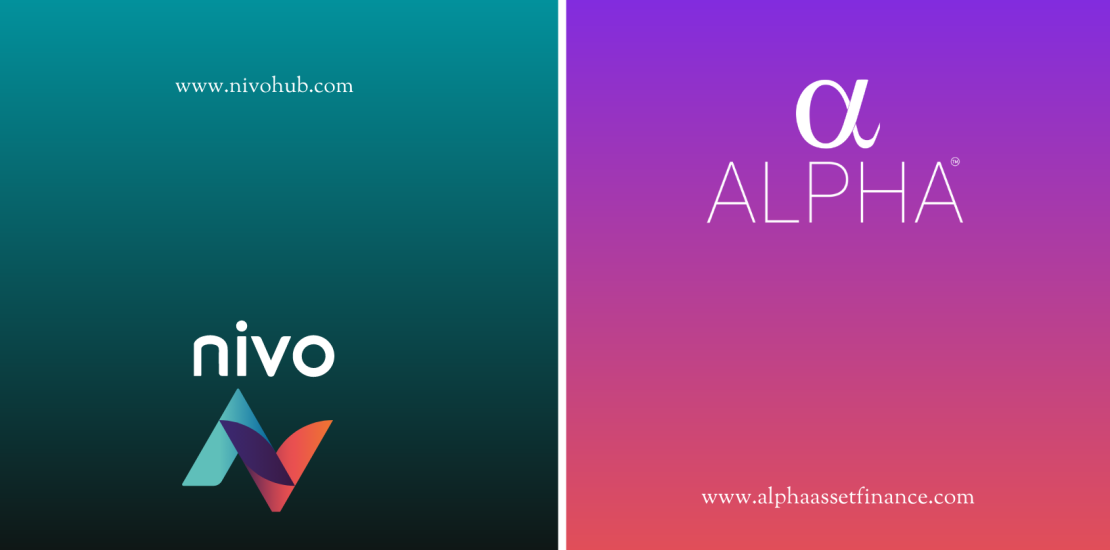 As you may have seen on our social media channels, we are very excited to announce our collaboration with Nivo and introduce our Alpha branded mobile app and biometric identity verification.
We have introduced this added level of technology as we believe the finance world is ever-evolving and is constantly adapting to an increasingly-digitised world. We like to keep the process and experience for our customers as up to date and as current as possible, making way for a more straightforward and time effective process.
The speed Alpha can deliver finance deals to our lenders, brokers, and customers has always been something we have been proud of, and customer experience is top of our list! Adding Nivo to the mix, that speed and, more importantly, security got even better! 
Matthew Elliott, CDO and Co-Founder of Nivo, says "Alpha have been brilliant to work with, placing a real focus on making customers' lives easier and keeping them safe in the face of rising cybercrime. We were live within a month, with a branded mobile app and systems integration – that is incredibly fast. We're already working together on our exciting next developments and are particularly excited about the opportunity to share ID results with lenders to streamline that side of the process"
Nivo allows us to save time behind the scenes, making the journey smoother and more secure for both the lender, client and broker. For example, from the off, we know precisely who we are speaking to and dealing with, as all IDs have already passed bank-level security checks, removing the concern of ID fraud.
We know that customers want a mobile-first solution, so having a dedicated branded mobile app does just that! The Alpha team will be able to utilise this update to save time and make the application process smoother and quicker. The tech within the app also removes the need for IDs to be sent via email, where they could be intercepted. We can now complete the ID check in less than 5 minutes!
The financial services market has been too complex for too long. We want to make it easier for people to get the right financial products.
Brad, the MD of Alpha, says "Alpha Asset Finance approached NIVO to form a collaboration, using NIVO's tech and Alpha's ACE platform to help in the fight against fraud within our sector.
Alpha is incredibly proud to be the UK's first Asset Finance Broker to integrate core systems with Nivo, as a standard working practice in the fight against fraud. Integrated seamlessly into our award-winning ACE portal to ensure we protect our Customers/ Brokers/Lenders and Suppliers. 
Yet again, leading the way!"
Nivo's added level of security will stop fraudsters in their tracks. Fraud has always been a sticky spot within the finance sector, having risen 400% since the start of COVID-19; the security risks can't be ignored.
Our ACE system already boasts a high-end level of security, but now, with the added benefit of Nivo's biometric ID, this catapults the security to an even higher level to help address this fraud issue.
We are one of the first asset finance brokers to onboard Nivo into our system to help lenders, clients and brokers alike to operate even more securely.
Want to find out more? Or ready to test our new system by looking into your finance options? 
Get in touch today. Our dedicated team of experienced, reliable and helpful staff will ensure the process is seamless and stress-free.