5th July 2022
Posted by:

Hayley Storey

Categories:

Alpha News, ARs, Asset Finance, Industry News, Team news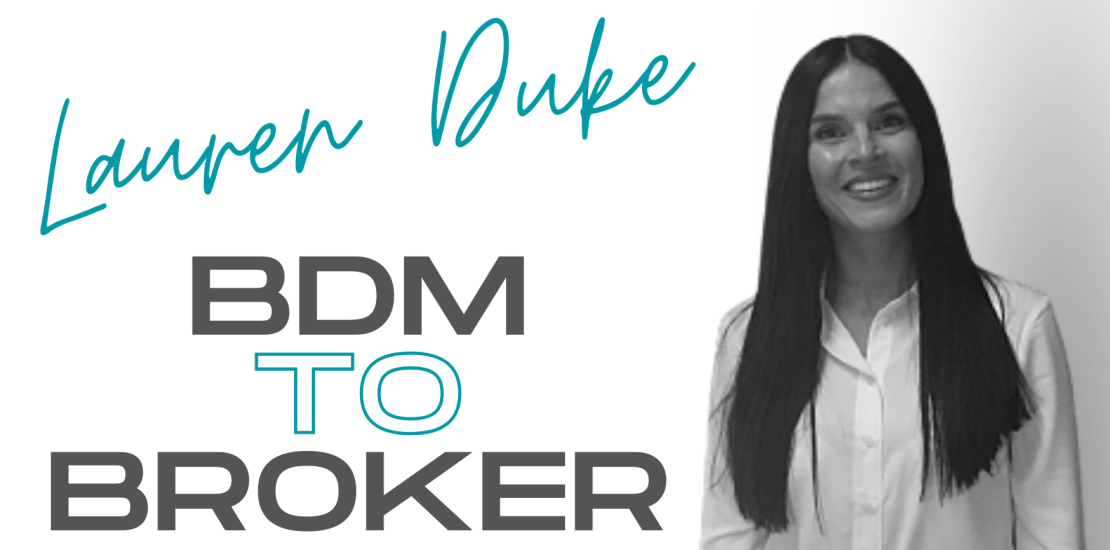 What is a BDM?
Business Development Managers (BDMs) are responsible for driving business growth within a company. By developing a network of contacts they attract new clients, research new market opportunities and oversee growth projects, all in line with the company's projected income. A BDM generally only has access to one lender.
What is a Broker?
Brokers are experts in their line of business and their primary goal is to get you the best financial deal available. Brokers have access to multiple lenders enabling them to place your business with the correct lender to suit your business plans.  Effectively they are being a matchmaker between you and the lender. They do the hard work for you.
So why make the switch from BDM to Broker? What are the advantages? Is it seen as a step up or a career change?
Lauren Duke, one of our most recent finance brokers, joined us from an asset finance lender, where she worked as a BDM.
She tells us about her experience, what made her change to become a finance broker, and why.
Lauren's previous role involved cold calling, finding new business, site visits etc.  You might not think this is much different to a Broker role, but Lauren realised during this transition that being a broker presented far more opportunities to secure the best finance deal to suit the client.
"I wanted to progress, to move forward in my career and working as a BDM was limiting me in doing so."
Lauren told us that now she has taken on a role as a Broker at Alpha, she feels like her own boss. "Alpha's ethos is around flexibility and modern thinking, allowing me to open a lot more doors".
A BDM role can tend to be quite structured. Lauren worked within the transport sector, which was also then broken down into areas. Now, working as a Broker, Lauren covers the whole of the UK, in all sectors; from transport to farming, "I can do everything everywhere", Lauren said.
"Working as a Broker has allowed me to offer clients more options, better rates and generally more chance of attaining the finance package they desire."
Working as a Broker has enabled Lauren to work more flexibly, covering whichever sector she likes, whilst also expanding her areas to cover the whole country.
She has obtained a broader understanding of all the sectors and has learned so much on the job.
"I was hitting quite a few walls at my previous job and felt it was time for a change. Joining Alpha has removed those walls and the potential is now unlimited.I look forward to Monday mornings."
Making the move to Alpha has enabled Lauren to work to her ability.  Did you know Alpha is currently recruiting for a National Broker Manager – you could be our next Lauren!
We put you and the customer experience at the forefront of everything we do.
We are flexible and modern thinking, and we take care of our employees.
Does this sound like something you might be interested in? Get in touch today!