9th February 2023
Posted by:

Alpha Asset Finance

Categories:

Alpha Events, Alpha News, ARs, Careers, Team news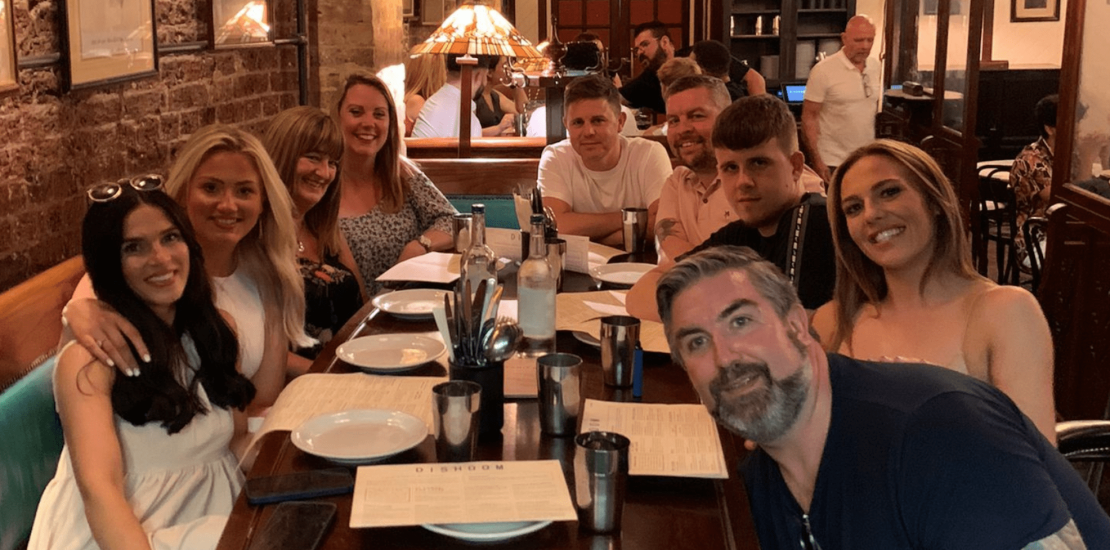 As Alpha Asset Finance approaches its 5th birthday, we want to grow our team further.
Working with Alpha Asset Finance brings great achievement, success, and friendship.
"Alpha are ahead of the game and have a modern approach to the finance world with leading technology" – Lauren Duke, Senior Asset Finance Broker
We are a close-knit team, and we enjoy everything from days out to office parties and having huge successes in our work. We absolutely nailed the work-life balance!
In 2022 alone, we hired a further three employees. In that time, we've also taken on an employee who originally came from the Government's Kick Start scheme, Imantas.
"Working with Alpha has so far been an amazing experience, to say the least.
The team at Alpha have been very welcoming from the start.
Alpha has a perfect balance of fun and professionalism." – Imantas Cepaitis
As mentioned, we believe that a job should have a great work-life balance.
This is why we offer competitive salary rates, very appealing incentives, team days out, and even cake on a Friday! (Seriously, what is not to love??)
Our office is based in the quirky building of The Maltings, Grantham. It is a cool open-plan office with a chill-out room, games, drinks, and when you are not getting your head down, bringing in those leads, we kick back with a game of table football!
As Lee Rennie, our Management Accountant, says, "It's the best office in Grantham!! (a very hard title to win 🤣)"
Nikky, our Operations Manager here at Alpha HQ, joined Alpha in 2020. She keeps the cogs going in the Alpha machine.
"Alpha is the first place I have worked where I feel truly valued. Don't get me wrong, I have had great jobs in the past, but nowhere has the team been so supportive and encouraging and enabled me to grow with them."
We thrive on being a company that people love to work for.
We require experienced and hard-working candidates. Still, one of the most important things to us is a fun personality and a person who is a proper team player!
We truly believe we have created a family here at Alpha. Imantas agrees, "There is definitely a family-like atmosphere in the office."
We empower you to push yourself and improve your knowledge and skills whilst rewarding all the small wins along the way!
We know the importance of a happy and motivated workforce, and we want our team to come to work without feeling that all too well-known Monday morning dread.
If you follow our social media channels, you may have seen that we always encourage people not to live with that Sunday night dread. In fact, when we spoke to our team, it was a common phrase they used:
I no longer dread Monday mornings! – Nikky
I never dread getting up on a Monday morning when I get to work with such a great bunch! – Lauren
So, if you haven't been convinced already, we truly believe we provide a great place to work. And the best news is that we have vacancies available now!
We are looking for National Asset Finance Brokers, Senior Asset Finance Brokers and more!
So, if you have experience and are looking for a new challenge or want to get up on a Monday morning and actually want to go to work, then get in touch with Alpha today.
Email your CV to: theteam@alphaassetfinance.com, or give us a call on 01476 468318.
We can't wait to hear from you.