16th December 2022
Posted by:

Alpha Asset Finance

Categories:

Alpha Events, Alpha News, Asset Finance, Business Finance, Industry News, Team news, Website News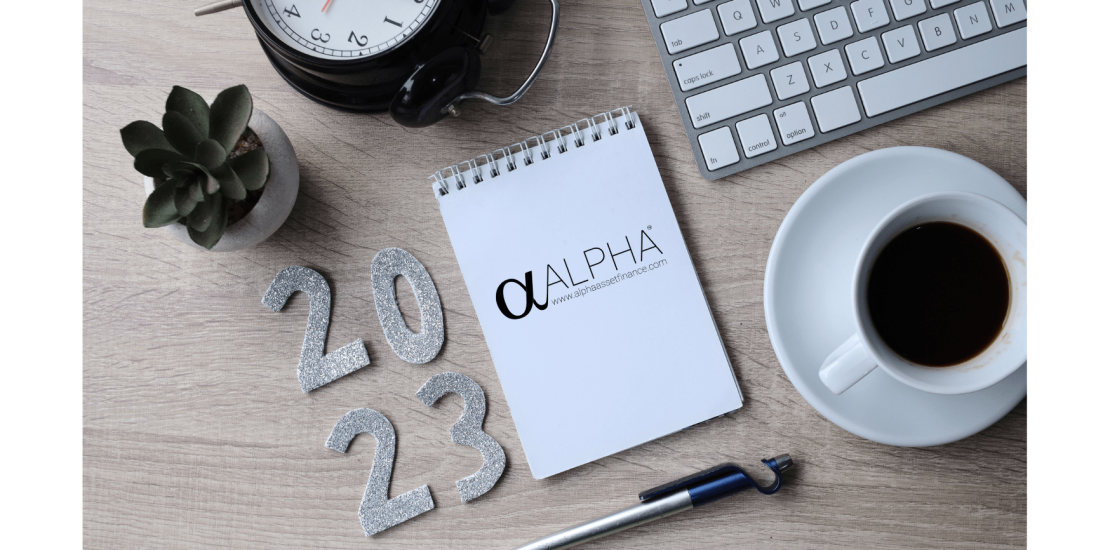 As the end of the year approaches, we reflect on what's been a rollercoaster year.
2022, the pandemic is still very much in our lives. Vaccines are still being distributed, and people are trying to find a new normal. But dare we say, a little less consuming at the back end of the year? Maybe, just maybe, we can have a 'normal' Christmas with our loved ones?
Our beloved Queen sadly passed away, and we now have a new King. 
We gained a new Prime Minister, and another, and another.
And what a year it's been for Alpha Asset Finance. We want to take this last blog of the year to reflect on our achievements, gains, and what we think 2023 will bring.
Alpha has supported SMEs with £60 million in advances, 620 businesses and 38 lenders throughout the year.
Let's roll back to March 2022. We take on our next new employee, Lee. Lee is our management accountant. She's fantastic! She's been an asset (excuse the pun) to the team.
Sticking with new employees, Jess joins the team. Jess has brought with her a wealth of experience in the motor finance sector. And she has slipped straight into the team. She is doing fantastically well; we are very proud of her and look forward to seeing what 2023 will bring for Jess.
Lauren was promoted to Senior National Broker. We love seeing our team progress and achieve more and more. Well done, Lauren.
Our team has grown and grown over the years, and we don't see this slowing down in 2023. In fact, we are currently recruiting three new brokers.
We come onto awards. We've been nominated for a few awards this year and were shortlisted for the Business Moneyfacts Awards for Asset Finance Broker and NACFB Commercial Broker Awards in 3 categories: Asset & Leasing Broker of the Year, Broker Network of the Year and Digital Broker of the year. We were awarded a Highly Commended award for Broker Network of the Year 2022. Yay to us!
Another considerable achievement and significant step in Alpha Asset Finances' growth is our collaboration with Nivo. We introduced our Alpha branded mobile app and biometric identity verification – it's pretty good! Alpha's speed in delivering finance deals to our lenders, brokers, and customers has always been something we have been proud of. Adding Nivo to the mix, that speed and, more importantly, security got even better! 
We've always been about the team here at Alpha; if the team are happy, everyone is happy. This is why we feel it's essential to have team-building days out
We went to London earlier in the year, which was brilliant for team morale and so much fun.
How's your aim? Not only do the team nail it with customer requests, but they also have pretty good aim on the shooting ground. Earlier in the year, we visited Orston Shooting Ground, where the team got a chance to have a go on the range and, well, you figure out who you thought was best.
With the cost of living at an all-time high, Alpha Asset Finance has focussed on the renewable sector and has helped SMEs secure £5 million for green energy solutions to help reduce their energy costs.
To conclude, 2022 has been a successful year for Alpha Asset Finance; 2023 will be even better. 
So, the England football team might not have bought it home this year, but we will ensure we do!
From all the team here at Alpha HQ, we wish you a wonderful Christmas and a very Happy New Year.